New York rapper Tekashi 6ix9ine didn't drop stacks on his mini-me this winter holiday. New reports claim the jailed hip-hop star skipped out on playing Santa Claus for his three-year-old daughter.
According to reports, Tek didn't have his team or friends come through with presents for Saraiyah.
Sources close to the rapper's family tell TMZ … his baby mama, Sara, and their 3-year-old girl, Saraiyah, have not heard a peep from him since he's been locked up on federal racketeering charges, and that includes Christmas Day. We're told while 69 managed to gift his girlfriend Jade a brand new G-Wagon while he's behind bars — which she proudly flaunted on Instagram — but he didn't deliver anything to Saraiyah for the holidays. (TMZ)
Recently, 6ix9ine's ex-girlfriend Sara updated fans on their relationship and revealed he does not reach out to her or their daughter.
This week, Tek's girlfriend Jade updated fans on his condition and urged fans to sign a petition.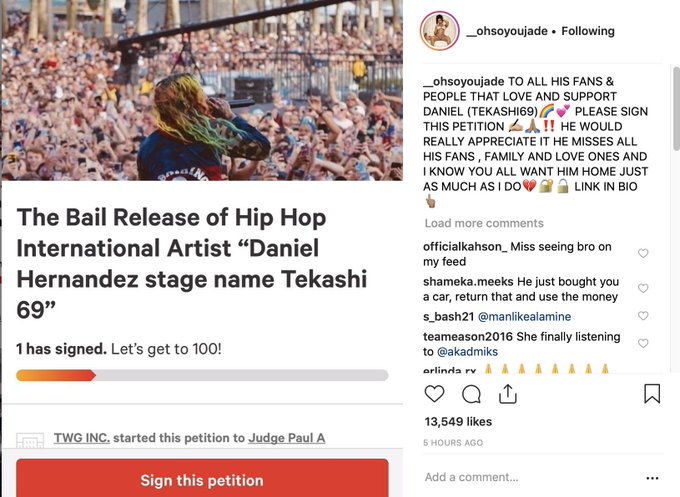 Earlier this week, Jade revealed 6ix9ine bought her a new Mercedes-Benz for Christmas.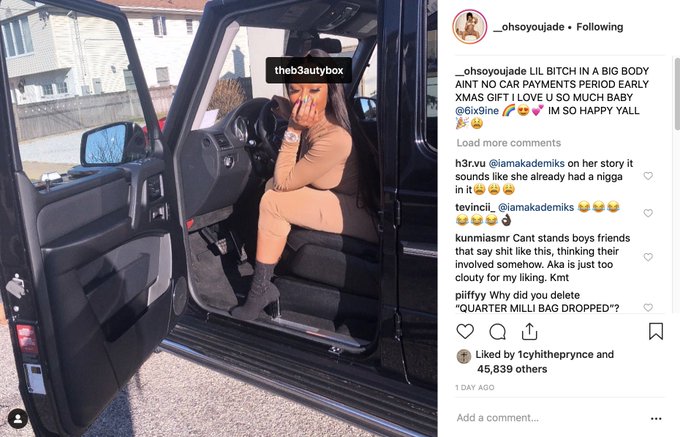 That's real love!
…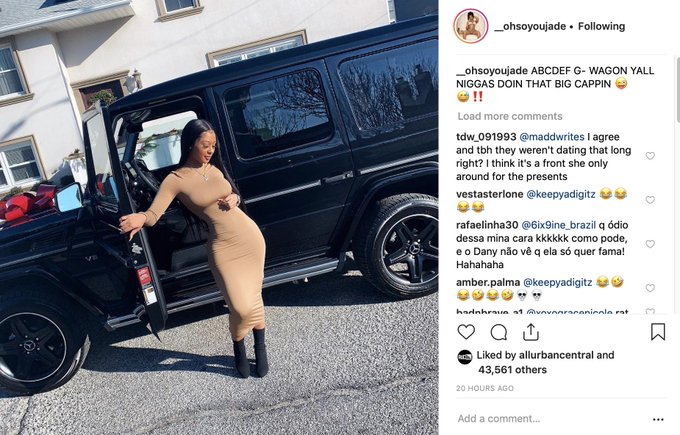 Okuuuurrrrrrrrrrr!